LeadershipTraining
The main product of Beyond Adventure was a year programme for the development of young individuals into tomorrow's leaders. We have now also introduced half year programmes as well to accommodate everyone. We prepare the young mind for the challenges of adult life by facilitating leadership development, spiritual growth, improvement of physical fitness and self awareness. Therefore, we endeavour to develop the individual as a whole.
The Beyond Adventure programme is an "exhilarating and extreme year of your life" during which young people will discover and develop their leadership potential. It is the 'Gap Year' option of the century! A programme filled with vision, purpose, adventure and challenges.
Beyond Adventure has an academic side with Extreme Tertiary Education covering entrepreneurship and leadership. On the spiritual side we cover a number of Bible subjects and topics.
ADVENTURE
All the students will participate and be qualified in the following extreme adventure activities:
Abseiling / Rope Work
Archery
Beginner offroad 4 x 4 course
Bungee Jumping
Facilitation Skills
High and low ropes course
Hiking
Kayaking
Map work, orientation and navigation
Mountain Biking
Paint Ball
Rock climbing / Bouldering
Scuba Diving
Self Defense
Skydiving
Slacklining
Students get an ARA Level 2 qualification for these activities, enabling them to assist in facilitating adventure groups.
Survival
Team Building Intervention
Various adventure races
Other:
First-aid
Formal dinner etiquette
Wellness workshops
EDUCATION
Students will be equipped with recognized qualifications and at the same time acquire insight whilst developing the ability to make responsible and informed decisions regarding their future studies and career options. The certificate courses offered are an introduction to the fundamental concepts regarding starting, developing and running of your own business.
Each student will receive skills and training in the below:
8 Certified Business Modules
Entrepreneurship, "Ready for Success - Let's talk Business"
Other Subjects:
Community service (soup kitchens, schools, children's homes, cleaning up, etc.)
Developing a leader
Practical planning and running of events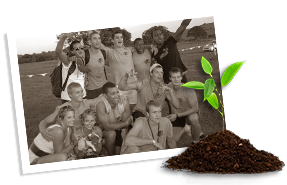 MINISTRY
The ministry part of our programme is designed to make you an effective leader in the kingdom of God while participating in extreme adventure activities.
We attend the Faith on Fire Conferences held in East London twice a year. Here you will discover the awesome plan and abundant life God has destined for you to live.
Integrating regular community outreaches such as help with the township creche and soup kitchen for disadvantaged children, you will not only grow as a person but also become influential and effective in the community around you. These are life changing experiences for them.