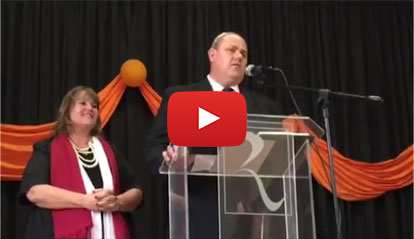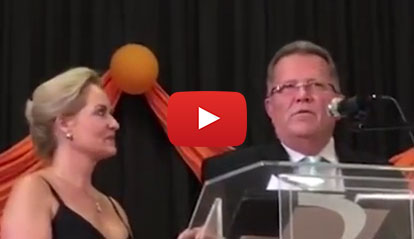 Testimonials
Hi Peter and Erin and the team at Beyond Adventure

09 January 2018

Hi Peter and Erin and the team at Beyond Adventure,
On behalf of Paula and myself I would like to thank you for all you have done for Jason this year at Beyond Adventure.
As you know we relocated to the USA last month and therefore were unable to attend the Graduation. Lance (Paula's brother) and Julie attended the graduation to support Jason and it was wonderful to get their report and photos on the graduation and to learn that Jason has excelled at Beyond. For Jason to be selected as the Male Student and Christian Character and to be 3rd in the Longest Day (despite persistent shin splints) is an extraordinary achievement and we are very pleased for him and proud of him.
Over the year we have seen Jason grow emotionally, spiritually and, of course, physically. We have seen his confidence grow as he has been challenged and challenged himself. We have also seen a mature approach to life and relationships emerging. I have often commended Jason for his attitude during this year – that he has determined to face every challenge with a positive attitude. He has never complained about the hardships that are part of the Beyond program, but chosen to "embrace the pain" and grow through the experience.
We are very proud of Jason and the achievements that he has achieved this year. Now that he is in the USA with us he will have new challenges. Some of these challenges will be very different from the challenges he has faced this year. However we are confident that, firstly God has a plan for Jason just as he has a plan for our family here in the USA, and secondly that what Jason has learnt this year will stand him in good stead to face the future and, any challenges the future may bring, with faith, strength and confidence.
God Bless you as you continue to serve Him in this ministry.
Thank you!
Tim and Paula


Dear Erin

15 December 2017

Dear Erin & Peter
This weekend passed by so quickly and your attention was demanded by all the students and parents, we would have liked to chat for longer.
In July we sent a highly intelligent but very defensive 16yr girl to you, at that stage she was suffering severe depression, was buckling under school pressures.
She took part in no physical activity, mostly stayed in her room and generally felt that life was too much for her.
Dealing with peer pressure, her own emotions and her condition left her in a very fragile and explosive state.
We have seen her grow in these past few months, both physically and emotionally, you have returned a young woman to us.
The fact that a 16yr girl whipped all the boys in your 60km longest day and actually arrived on campus 2 minutes before the fastest boy, who was three years older than her, showed us that she has found her inner strength.
She completed the 60 km cycle route previously - not because she was forced to, but because she decided she can do it. our understanding was that actually she only needed to do half that course.
She pushed herself to overcome her fear of heights by not only doing the mandatory height activities like abseiling & bungee jumping, but she was the first girl to take the plunge out of the airplane for skydiving.
She pushed herself to complete not only the mandatory scuba diving, but also the advanced scuba diving.
She pushed herself to not only complete the 4 business modules but was the only six month student to complete the full 12 modules for the diploma, often writing more than one exam on a Sunday night.
She pushed herself to do the advanced self-defense classes.
Our daughter has seen where her mental and physical limits are - something very few adults accomplish their entire lives.
Yes she is outspoken, and does not really like authority - nobody will change that (and to be honest we are grateful that she has kept those attributes) but we believe she always remained respectful, although she might not have always enjoyed all the activities.
Not once in the six months did she ever complain to us about wanting to come home, or the way she was treated - and I know many of the much older and stronger boys even had challenges with this aspect often complaining to their parents.
This morning was the first day home since returning - she woke up at 6 am, cleaned her room, unpacked and made her bed before 6.30am.
at 7am we went to the neighboring town and joined the gym, after which she cycled the 16km between the towns home in one hour flat (there is hardly a flat piece of ground and the wind was howling). our mouths are still hanging open.
from tomorrow onwards she will go to gym for an hour every morning and cycle back the 16km 5 days a week - her choice - not ours.
Thank you to all of you for shaping our daughter through your incredible programme, our task is now to keep up the momentum.
Warmest regards
Rudi & Marna
Jason Du Toit 2016 Student

18 July 2017

2017/05/19, 15:01:42: Jason Du Toit: Hi Pastor Pete
Jason du Toit, Student Beyond Adventure 2016.

I would just like to take some time, to Write You this Letter of appreciation...

I would first Of All just like to say Thank you for all the morals that you have instilled Not only in my life but in quite a Few People's Lives... I am currently a Camp counsellor at sugar bay... Where I seemed to flourish quite a Bit and I Don't Believe It would have been Possible If not for Beyond Adventure.

The Work You guys do in every child's life is amazing... I truly do pray that every person Learns to appreciate everything you do for them and That You are a great Inspiration to a lot of People... I hope everything is going good there... And I will always recommend beyond adventure to any person who does not know what to do with themselves.

At the Beginning of this Week I got my 3rd promotion in 4 Months... And I just had to thank you and Beyond adventure For Instilling my Work Ethics and Morals into My Life.

Thank you So Much
God bless


Jasmine Jairajh

01 April 2017

17 March 2017

Hi Pastor Erin and Pastor Pete.

I hope that you both are doing well and had a fantastic start to this year. New students and new facilitators make for new adventures.

I miss you both as well as the amazing experiences that I have had last year. When the year began I didn't think I would be strong enough to handle all that I had to at Beyond adventure, but I made a decision to give it my very best. Together with the motivation and the 'pushing' to exceed what I
thought that I was capable of, as well as the emotional warmth that I received, I was able to achieve what I did. I really want to thank you both for that because Beyond Adventure has expanded the person I have become and will definitely propel me into the person I want to be in the future.

I am happy to say that I am continuing with and bettering myself at keeping myself fit. I never thought that I would be into fitness the way I am now, but I'm glad that I am because I've realized how important it is.
I am also currently learning our family business through my dad. He has got me working at one of the businesses at the moment in different departments.
I will be studying business as well, but later in the year so that I can relate what I have learnt practically to what I will learn theoretically.

I am applying all that I have learnt last year to my life right now, so thank you for all that you have done for me.
Keep well.

Regards
Jasmine Jairajh.
2016 Beyond Adventure Student



Making a difference

06 December 2016

Thank you Ps. Peter and Erin
We can see the tangible difference the year has made on Matthew, as it did on Catherine. It will be a year they will remember and grow from for the rest of their lives.
Thank you to you both, and your staff, for the invaluable input into their lives.
We give thanks to God for your vision and faithfulness.
Tony, Catherine and Matthew Davis

Thank You BA

27 November 2015

Dear Peter and Erin

APPRECIATION TO BEYOND ADVENTURE
JC copied me the letter he forwarded to you earlier today. I would once again like to express my deepest appreciation to the entire team at Beyond Adventure for the wonderful work you do in contributing towards a future generation of strong and principled leaders. This is desperately needed in our country.

The past year, while not without setbacks, has brought about a turning point in JC's life. The values and discipline that are nurtured at Beyond Adventure are clearly evident in JC's day-to-day behaviour and demeanour. He has also begun to demonstrate a level of maturity that has developed significantly over the year.

I cannot begin to imagine the complexity, the commitment and levels of care and patience that must be required to see some 50 young people through a year at Beyond Adventure. This is most certainly a vocation, rather than just a job! I have been greatly impressed and touched through my interactions with Jonathan and Jade, who have been wonderful role models to JC. Unfortunately, I did not have the opportunity to get to know the other members of the facilitation team, but from the feedback I have received, the entire team has been wonderful.

Beyond Adventure provides a once in a lifetime opportunity to a relatively small number of privileged young people, but I have no doubt in my mind that amongst your alumni will be leaders of tomorrow.

I cannot thank you and your team enough for touching JC's life and helping him to make the transition to adulthood. May God be with you all as you pursue your mission into the future!

With kind regards,
GREG WHITE
JC Letter

27 November 2015

Dear Ps Erin and Ps Pete

I would like to start by saying thank you for the wonderful year I had at Beyond. This year was the year of my life, taking all the things I learned from getting up early for PT to pushing myself past breaking point on longest day. All the support we as students got from the facilitators at the difficult times was just what we needed, but having PS Pete and Ps Erin as parents figures to go and talk to when it got to the point when things just felt like not fitting together at all, that motivation we received was the best words one could hear at that specific moment. I was one of the privileged youngsters that had that wonderful opportunity of going to Beyond, if it wasn't for Greg and Martin for giving me everything and so much in life I would not be able to say that I am this young man that gained so much not just physical but spiritually and mentally.

This year I had my moments of jumping off the band wagon, not just shooting myself in the foot but also disappointing Greg and Martin, and disappointing all the facilitators, PS Pete and PS Erin. There were a few occasions where I messed up terribly badly but the people of Beyond always saw the light in a person and not for the mistakes they made but for what they learned out of it and the change that is taking place. The program wasn't just a year in the "Dale" it was a lifestyle we learned. I want to sincerely apologise for all the mishaps that I caused through the year, but for the last one that took place on the last weekend at Beyond was the worst and out of that mistake I made I learned the most, value, trust and making the right decisions choosing the right friends is the most important you take. Thanks for the knowledge I gained and the best fun activities we got to do, and turning a blind boy to a young man that sees clearly.

Please also thank all the facilitators who played such a big role.

God bless you.
J.C
Byron Botha

19 May 2014

Hello Erin
I certainly would like to write a testimony on Byron.
The few months that Byron has been with BA has changed him dramatically in that he has become an even more awesome young man.
It is so evident that Byron has found more direction and purpose and I thank our wonderful Lord for this. The change in Byron is like an overnight transition and it pleases my heart that he has seized this opportunity to commit fully to Jesus. We firmly believe that God is going to use Byron for His purpose because we see a young warrior rising in His glory.
It is so nice to see the self confidence and responsibility that he has gained.
Thank you to all the wonderful people at BA for the positive and precious influence you have on our son. affect
All the Honour and the Glory to God
Chris and Mika Botha
Beyond adventure is Best.

08 January 2014

I would refer anyone anytime to your school! BEYOND ADVENTURE IS THE BEST! I'm spreading the word long and hard! We may not see the results now but I will do my best.
My brother, Daniel, is focused now more than ever! Today he went out by himself to find himself a college to finish his matric. He is more determined than ever before! BEYOND ADVENTURE IS THE BEST!
Thank you
Kind regards
Boitumelo Tlholakae
Student Testomony 2013

06 January 2014

Dear Beyond Adventure Leaders.
Thank you so much for an amazing year full of challenges and experiences I never thought I would have experienced. This year has made me grow as a person spiritually, mentally and physically. If it wasn't for you choosing me for the bursary I don't think I'd ever get the opportunity to experience something as amazing as the Beyond Adventure experience!
In the beginning on the year you mentioned how old students have contacted you telling you how they enjoyed the year and what Beyond actually did for them even after the year was completed and even though we did things we wouldn't normally get the opportunity to do again, people told you how they've used that experience, like facing fears, using the business modules and being independent to get through their lives. I would just like to let you know that I'm proud to say that I'm one of those people who are so grateful to have had the experience I had at Beyond Adventure. I will cherish the memories and the course for the rest of my life and it's all thanks to you both.
I pray that many blessing come your way because of the blessings you've given us! I can honestly say that God has an amazing plan for Beyond the following years to come and if you ever need help I will be willing to help, I truly believe that God put me in Beyond for a reason and I'm confident that it has changed me and impacted my life in a good and positive way.
You have encouraged me to face fears and to guard my heart because it's precious, you've also given me the appropriate space and opportunity to become closer to God and spend even more time with Him then what I had in the past. The conferences, especially One Voice, was amazing, having that privilege to spend 28hours in God's presence, it was just so amazing and being able to find myself in God has made me so grateful. I'm especially grateful to Him for putting leaders like you two in my life, teaching me how to the best I can be, how to put God first in all circumstances, how to appreciate the little things, but most of all how to be a great, fair, Christian leader.
When I got home, family and friends couldn't believe how much I had changed for the good and how much I had grown. I could feel the difference the moment I got home and ever since I've been back I am able to practically apply the lessons I have learnt through the course, I am excited to see where the possibilities and goals the new and improved me will now, thanks to you be able to achieve.
You have a wonderful, supportive and all round amazing team, I really appreciate all their support throughout my year at Beyond, you should be very proud of them. Just to end off I would like to thank each facilitator individually.
To Jonathan, thanks for all the encouragement and jokes you made the first few weeks of beyond a little easier, you always knew what to say and when to say it, also thanks for not being so hard on me. P.S. Look after Bex for me please.
To Jade, thank you for all your support, encouragement and for your faith in me, because without you I probably wouldn't be able to run a 10km without stopping or wanting to burst into tears. You truly are a son of God and I can see that the plans that He has for you are going to be out of this world! Congratulations once again on your engagement with Chante, I look forward seeing you both next year.
To Chante, the one and only girl facilitator, how you put up with us I do not know I commend you for that. I hope you realise that you've made a big impact on my life, when there was a problem to address, you did so privately, and you never pointed fingers or blamed me for the mistakes I had made. You showed me that I can do all things through Christ that strengthens me and made me aware that crying for everything won't make things better, you taught me a lot and you're truly a great role model for females of all ages. You have a heart of gold and the ability to point out the good things in people, I appreciate all that you've done for me and I thank God that you were my facilitator and no one else. All the happiness and blessing to you and Jade.
To Uncle Paul and Aunty Tosca, wow! I hope to find the appropriate words to even come close to what you have done for me. I would have written a separate letter but I think everyone should know what amazing people you are.
It all started when you introduced Beyond Adventure to me, I honestly did not like the idea at all of, waking up at 5am and going for a run or sharing a room with three other girls or even being away from my mom and dad for a whole year, but if you hadn't planted the seed I wouldn't have known about Beyond and I honestly wouldn't be the person I am today. During Beyond, I really needed my parents and you were like the splitting image (not meaning looks) of my parents, you encouraged me and guiding me through this year like I was a lost lamb. You opened your home and your arms as an escape from what seem to be the worst few weeks of my life, you not only cared for me but you treated me as though I was your own. Aunty Tosca, thank you so much for all the back massages, for doing my nails and for being my mom's own personal dove, sending me messages and things from home. To the kids, thanks for the good times, for the laughs and occasional hugs, I appreciated all those times and made them into memories. To Uncle Paul, without your encouragement and dad like personality I wouldn't have been able to do most of the things Beyond had to offer and you made me appreciate the little things in life. I knew that God put you in my life for a reason, so thank you for being my spiritual dad. God bless you and your family and see you all soon.
To Pastor Peter and Erin, the whole letter is for you, to say thank you for everything, I have so much more to be grateful for but just know EVERYTHING you have done has impacted my life tremendously.
Merry Christmas and a Happy New Year to you all, may God bless you and your team in everything you do.
Lots of Love
Chante Clarke and Beyond Adventure student of 2013.
Testimony of Lize Scholtemeyer

14 December 2013

Dear Pastor Peter Brits

Thank you for being a wonderful tutor and for playing an important role in making the year at Beyond Adventure really worthwhile. Thank you once again for giving me that one final, (albeit hundredth), chance to graduate. I really needed that and I am very grateful.

My homework assignment is completed at last. I had to do some serious thinking and it took a long time, but it was really a meaningful exercise. By writing down the lessons that I've learned, they became even clearer for me.
I wish you a merry Christmas and a happy new year!
Yours sincerely,

Lize Scholtemeyer
MY HOMEWORK ASSIGNMENT:
THE 10 MOST IMPORTANT LESSONS THAT I HAVE LEARN'T AT BEYOND ADVENTURE 2013
the lessons which I would share with prospective students of beyond adventure.
1. I can do ALL things through Christ Who strengthens me.
2. Relationships are an essential source of support. I need the support and encouragement of others in my life. Community empowers me to succeed. Trying to prove my independence by isolating myself from people is not such a good idea. I can only crumble easier on my own.
3. I am stronger and more capable than I think I am. In fact, I have proved many a great thinker wrong. Even when I absolutely cannot see myself doing something, but I try anyway, I find out that I actually can do it! Therefore, trying is even more important than the result. If I don't try, I will lose out on a chance of achieving success.
4. What I do with my free time is very important. Every spare moment is an opportunity to improve and if spent well, is an investment in achievement. Even the small things that I do with a view to improve myself- when no one is watching, supervising, or evaluating me - actually count more than I think. So, doing extra push ups behind the scenes, for example, actually makes sense. There will always come a day that I will be grateful for the extra effort that I have put in.
5. I must make use of an opportunity when it arises, because every opportunity is a precious and rare gift, which may never return once it has passed me by. Life has many possibilities and promises to offer and it comes in the form of opportunities. Missing out on an opportunity is like missing out on a possibility in my life.
6.
I realize that it is important to give my best, to give my all, right from the start. Perseverance is just as important so as not to undo all my hard work I did at the start.
7.
Success attracts success. If I take things one day at a time I can accomplish small goals every day. My self-confidence grows by drawing on the courage gained from my track record of small successes. Encouraged by my increased self-confidence, I will be enabled to face the bigger challenges and accomplish greater successes.
8. It is so important to do my very best at whatever my present call is, because every present call is a stepping stone toward my ultimate call, which is my destiny. The better the foundation, the better I can fulfil my ultimate call. I need character to fulfil my ultimate call and achieve my destiny. Undaunted determination builds character. I can only find these qualities, i.e. determination and perseverance, within myself.
9. Instead of finding all the reasons of why not to do something, I need to find at least one good reason of why I must do it.
10. When I fail at something, it is not the end of the world. What really counts is whether I have the courage to get up and try again. It is important to push through pain, because there will come a time when all my hard work will start working for me. I appreciate the fact that for anything to grow, it must go through pain. Although I never liked pain, I realize that I need to go through it, if I want to grow.
Piet Testomony 2013

01 October 2013

Dear Erin, Pastor P, pastor Paul, Jade, Mango and all the other facilitators at Beyond

We've just received Piet's 3rd term report and couldn't be happier!! We are so proud of him. We want to thank all of you for the tremendous impact that you've made in his life this past year!

We think this is the right time to tell you about our beyond year.

We heard about Beyond Adventure in Piet's matric year. After much praying and consulting our God, we were convinced that this was the plan our Father had for Pieta in the year to come. The decision to send him to Beyond wasn't taken lightly. It surely wasn't a spur of the moment thing. We prayed and meditate about this for quite a while. See, before Piet was even born God gave me his name. Petrus , as you know means rock. I thought that he would be physically strong. But God doesn't work the way we think He ought to . Piet was asthmatic and not a born athlete. Now I realize that it was his character not his physic. At the end of last year I had a sleepless night about sending Piet to Beyond. I decided to tell him, the next morning, that he couldn't go. Then an amazing thing happened! When Piet walked into the kitchen, even before I could told him about my decision he spoke these words: "Mamma , ek het gisternag gedroom. Ek onthou gewoonlik nie my drome nie maar hierdie droom was baie helder. Ek het op 'n rots gestaan en moes absailing doen teen die rots af. Ek was baie bang maar toe kom daar 'n man langs my staan wat vir my sê: " Moenie bang wees nie Piet. Ek sal jou help. Ek sal jou wys hoe om dit te doen." And I immediately realized that God has spoken to Piet!! No harm will come upon him. So, with this promise from God we left him at Beyond. Although we know that this was our Father's plan, it didn't make it ANY easier for us leaving him!! I think it was because we realize his athletic abilities!
Today, we look back at this year (so far) and only have praises for God and also for the incredible team God placed at Beyond!
We remember the first time , after ten very long weeks we saw Piet again and he was so thin!! But he couldn't stop talking about his Beyond experiences. He enjoyed every moment. He was thrown out of his comfort-zone. He had to "high-ropes". He had to share! He had to exercise! He had to meet new people ! The physical changes that he went through was tremendous! But the emotional, psychological and spiritual changes were the most important of all! He experienced a Godly miracle when Jonothan , a new friend was healed and baptized! He started to believe in himself and that he can actually achieve more than he think he can. YOU REALLY MOVED HIS BOUNDRIES! Thank you. Not even the incident with Mandre made him lost his enthusiasm. He learned that certain behavior have certain consequences. He was SO scared of the sky-diving! And now he have the confidence to overcome and deal with difficult situations ! You gave him the opportunity to scuba dive and he just loves it and will definitely continue to scuba.
But above all, you handled him as somebody that was worthy of respect. And you didn't change his God given-character. He is still Pieta. He still see the good in other people. He still is smiling and have his good sense of humor. But he is stronger.
On the back of his Beyond hoodie they embroided his name. Petrus , and not Piet. And this was so symbolic for us! We realize that he still has a long way to go, but he became a true "Petrus" at Beyond. And we are beginning to experience the fulfillment of God's promise about Pieta.

We can't thank you enough. We heard a lot about Jade, Mango, Pastor Paul, Pastor P, Tannie Erin (sorry we know you are also a pastor, but for Piet you were "Tannie"!) and are really thankful for the way you educate Pieta in different aspects of life. Everybody; our friends, his classmates, school-teachers, people in town can't believe that this one year at Beyond had such an impact on his life. Our pastors wife words: "Sjoe maar Pieta het 'n aantreklike, oulike jong man geword."

Thank you very very much.
All of our best for the rest of the year. Looking forward to it!

God Bless!
With much appreciation and love
Jaco and Ida Kleynhans

"Ready for Success - Let's talk Business" Part 1

30 August 2010

Hi Peter
Well, what a great week it was... it was a really big class but we had TREMENDOUS buy-in from the students.
I have all the feedback forms that the students filled in, which I will copy and send to you. After reading them, I think what the majority have drawn from the week is that:
-many of them have great and grand plans but very little practical understanding of how to do it
-they never realized how hard they have to work to achieve something in life
-professionalism starts NOW.
-I can earn a good salary and still struggle financially - I have to be a good steward.
-morals are uncomfortable(this was interesting - while many profess a Christian faith, when it came to tough moral decisions, they wavered A LOT)
-Excellence in EVERYTHING - it needs to be a personal standard.

I trust that this week goes well. Thanks again for the opportunity of somehow impacting on their lives. It was well worth it!

Kind Regards
Ena Richards
Siya Sebenza
equipping empowering releasing